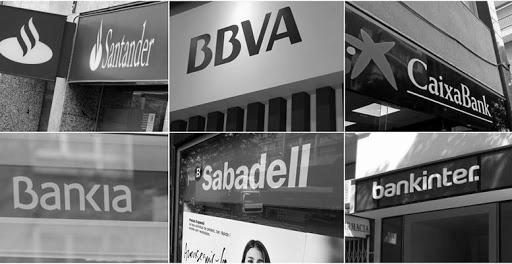 The volume of non-performing loans of Spain's six largest banks decreased further during  1Q20, but the banks have still set aside record levels of provisions to cover losses from an expected surge in bad loans due to the coronavirus pandemic.
The total level of NPLs for Santander  Group, BBVA Group, CaixaBank, Sabadell, Bankia, and Bankinter was EUR 71.9bn at the end of March. At the end of 2019, NPLs at the six banks totalled EUR 73.6bn, about 92% of the EUR 79.2bn total still on Spanish banks' balance sheets.
One year ago, at the end of 1Q19, the six banks had EUR 80bn of NPLs, 90.8% of the Spanish total of EUR 88.1bn.
Among the six banks, only Bankinter and CaixaBank saw a slight quarter-on-quarter increase in their NPL volumes. CaixaBank had EUR 8.9bn of NPLs, from EUR 8.8bn in December, with its NPL ratio still at 3.6% and down from 4.6% a year ago, when the volume was EUR 10.9bn. Bankinter's NPL volume was EUR 1.75bn in March, up from EUR 1.68bn in December, with its NPL ratio at 2.58% up from EUR 2.51% the previous quarter, but still down from EUR 1.77bn and 2.87% from previous year.
After years of cutting NPLs, the trend is now set to reverse. "A conservative estimation is that the level of NPLs in Spain will double from now to the end of 2021, with up to EUR 100bn new NPLs," said Jose Nestola, CEO of NPL servicer Copernicus.
The six banks took a total of EUR 6.2bn in provisions for the first quarter. Over half is accounted for by Santander Group's EUR 3.9bn, of which EUR 1.6bn was specifically for losses linked to the pandemic.
While NPL sales have completely stopped, market players believe activity will come back in the second half of the year.