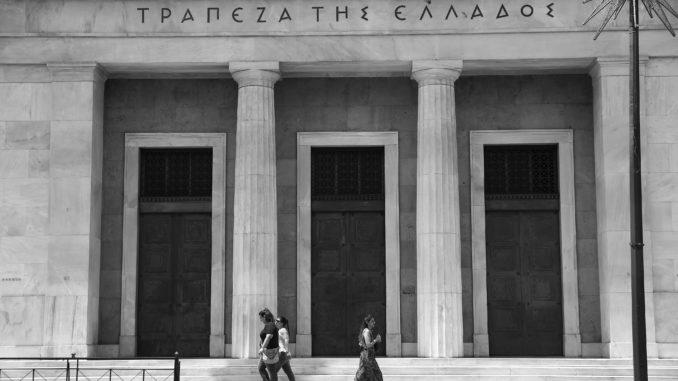 According to data provided by the central bank in its Financial Stability Report, the stock of non-performing loans decreased at the end of March 2020 to 60.9 billion euros from 68.5 billion. euros at the end of the previous year, an amount corresponding to 37.3 percent of total loans issued by credit institutions.
However, as the BoG points out, uncertainty regarding its escalation in the next period, the limited possibility of creating capital due to low profitability by banks, the anticipated deterioration in the ratio of the deferred final and cleared tax claims (DTC) as a percentage of regulatory equity, and mainly the urgent need to finance the real economy, make it clear that additional action is required, both by the banks and the state.
The Bank of Greece estimates that from the current 37.3 percent of sour loans, in the best case scenario they will be reduced with the existing tools (loan sales, securitizations, Hercules scheme) to about 25 percent, a ratio that is still higher than – and a multiple of – the average of EU countries and the Single Supervisory Mechanism – SSM (2.7 percent and 3.2 percent respectively with December 2019 data).
Additionally, it is estimated that the impact on banks' Capital Adequacy Ratios from these securitization transactions will be an average of three points. Therefore, it becomes clear that additional actions are needed to reduce the existing NPL stock.
The fact that most of the equity held by banks is the so-called deferred taxes, further complicates the situation. The BoG estimates that the participation of the DTC in the supervisory capital of banks will approach 75 percent in the next four quarters, from 54 percent of equity that it represents today, without taking into account any effects from the pandemic. 
For all the above reasons the BoG is working on a specific proposal for the implementation of a scheme for the overall management of troubled assets (Asset Management Company – AMC) of Greek banks (a bad bank). In particular, as stated in the report, the proposal not only does not overturn, but instead utilizes the existing banking infrastructure, as well as the participation of third parties in the management of NPLs. Additionally, any losses related to the existing stock of bad loans are covered exclusively by banks and not by the Greek taxpayer, up to the minimum capital adequacy ratio. This ensures financial stability and eliminates any link between the proposed scheme and possible scenarios regarding the implementation of consolidation measures.
Finally, at the same time, reforms to the private debt consolidation framework is also seen as being necessary.