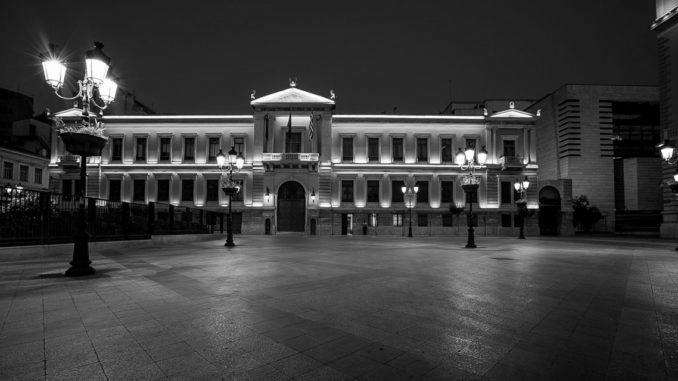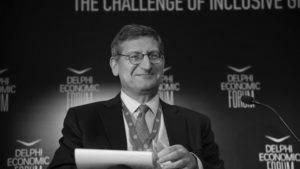 National Bank (NBG) chief executive Paul Mylonas
informed shareholders at a general assembly of the lender's intention t
o start approaching investors in summer on the securitization of the Frontier project with non-performing loans more than 6 billion euros.
While presenting the bank's priorities for after the crisis, Mylonas referred to the consolidation of the balance sheet with a further reduction of non-performing loans. The bank will start approaching investors on the Frontier securitization at the start of the second half of the year and its NPEs will drop to less than 15 percent after the completion of the deal.
The CEO unveiled that the bank's three-year bad loan reduction plan and its implementation will be delayed one year due to the coronavirus pandemic. In relation to the Greek market, National Bank has the lowest bad loans that are covered by most provisions, added Mylonas.
In 2019, National Bank reduced its non-performing exposures by 5.3 billion euros (a drop of 32 percent to 10 billion euros in the first quarter of 2020 from 15 billion euros at the end of 2018).
In 2019, the lender completed 6 sales of NPL portfolios, amounting to 3.8 billion euros and achieved good results in restructuring (mainly) mortgage loans (the bank restructured more than 22,000 mortgage loans, totalling more than 1.3 billion euros).
As noted, the last portfolio sale transaction (Icon, NPLs of about 1 billion euros) took place in the midst of the pandemic crisis, without weighing on the bank's capital.
The medium-term goal of NBG is to reduce non-performing exposures to below 5 percent of total loans and increase return on equity to more than 10 percent.
Installments suspended for 4 bln euros of loans
At the same time, National Bank has given individual borrowers with mortgages and consumer loans the possibility of freezing loan installments until September, while the loan moratorium runs through to December for businesses.
To date, borrowers with debts of 3.3 billion euros have taken advantage of the moratorium, while another 700 million euros of applications are being processed. 
In terms of borrower numbers that amounts to about 20,000 individuals and self-employed professionals and more than 2,000 companies. About 2/3 of the private loans were suspended concern loans that had been restructured but were up to date. The rest concerns up-to-date loans that have never been settled.