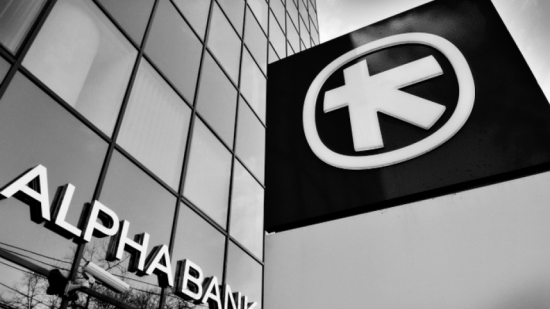 Alpha Bank is expected to put together this week a shortlist of potential investors who will qualify to submit binding bids for the acquisition of credit servicing firm, Cepal, as well as the securitization of the Galaxy portfolio.
Management at Alpha Bank is looking to save lost time from delays to the transaction arising from the pandemic, accelerating procedures on the shortlist, while also preparing to submit the request for the Hercules state guarantee mechanism.
As reported by NPL Confidential, six investment funds participated in the non-binding process, including high-profile names from the investment community, and they will be called on to submit a binding bid in September.
Among them are US investment funds Bain Capital Credit and Pimco, Italy's Cerved Group, and the partnership between US investment fund Elliot Management with the Italian loan management company Credito Fondiario, which is the third-largest credit servicing firm in the Italian market. The list of candidates, according to sources, is completed by Fortress, which has a strong presence in Greece, as well as another US fund, raising the total number of candidates to six.
According to the same sources, Apollo, Cerberus, Centrerbridge, and Lonestestar, who had shown interest, did not submit a non-binding offer. The offers concern the acquisition of up to 100 percent of Cepal in combination with the securitization of three portfolios of non-performing loans, totaling 10.5 billion euros.
Alpha Bank management sees the bids as being particularly attractive as they are from the largest investment funds in the world, boosting hopes at the lender of a positive outcome to the process despite the difficult economic environment.
Given that Fortress has already positioned itself in Greece, acquiring through doValue one of the largest loan management companies in our country (Eurobank's FPS), market sources estimate that the battle will be fought between the other bidders, who are also active in our country via the acquisitions of smaller bad loan portfolios.
Due to the fact that the securitization of the Galaxy portfolio is the largest of its kind undertaken by a Greek bank, more investor partnerships are expected when binding bids are submitted in September.
Finally, it is noted that depending on the exact amount of non-performing loans to be securitized, the loss on the bank's capital will reach up to 300 basis points. This translates into an impact of up 2 billion euros and according to the management of Alpha Bank will be fully absorbed by the capital cushion the group has.