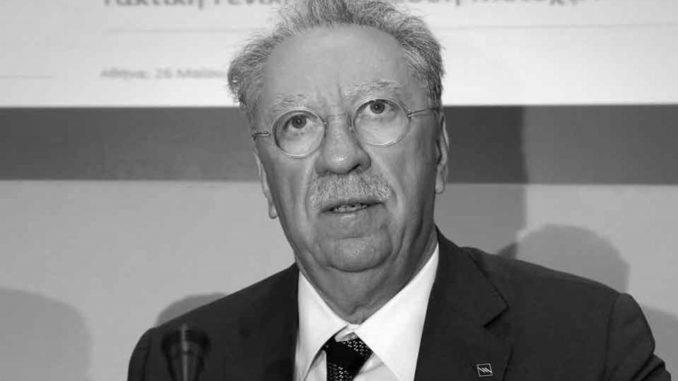 The new wave of bad loans emerging from the coronavirus pandemic is manageable, according to Lyktos Group President Michalis Sallas.
In comments at the Delphi Forum, Sallas described sour debt that will emerge from the pandemic as being manageable, as the dynamics of the banks can compensate for the losses, while the tools have been created to offload NPEs from balance sheets, such as the Hercules program.
He added that "while 10 years ago we did not have the same tools, today the situation has changed and this can be seen in the entry of large foreign investors in this (bad loan) market".
However, Sallas clarified that bad loans should be treated more radically. "Steps must now be accelerated both to increase bank assets and to resolve bad loans," said the experienced banker.
Dealing with deferred tax credits
The president of the Lyktos Group also referred to the issue of the deferred tax credits on bank balance sheets. "Part of the deferred tax receivables, the DTC, which amounts to about 16 billion euros, contributes to bank capital. For it to be offset with taxes, banks must show profits to the order of 56-60 billion euros for the next 18-19 years. Something which is unlikely to happen. A way to deal with deferred tax claims must be found because otherwise, banks will be led to nationalization, with the substitution of funds from deferred tax with state funds ", Sallas stressed.
Asked if fresh capital aid would be needed due to the coronavirus, Sallas ruled out this risk for the banks, adding that not a single euro of people's money in banks was at risk "and that this has been achieved after great care taken by all stakeholders."
The easing of rules and new bank activities that will generate profits are factors that ensure the capital adequacy of credit institutions.
However, as Sallas noted, "strengthening banks will be a positive step. Of course, this cannot be done, neither for banks nor for other sectors, in difficult times such as the present. Europe has shown a willingness to make it easier for banks to boost their capital, by easing rules that allow banks to produce profits and boost their capital. This, of course, will not be enough. Banks will need capital increases at some point later," Sallas said.
He added that at this stage, banks must show solidarity in meeting needs and addressing problems. "Only then will the banks have a bright future," he said.