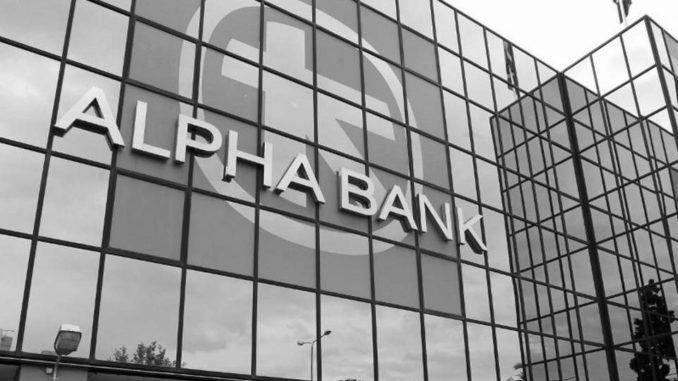 Alpha Bank chief executive officer Vasilis Psaltis described the lender's top goal in its Strategic Plan for 2020-2022 as being the reduction of non-performing exposures.
In addressing the bank's general shareholders' meeting, Psaltis focused on the decisive reduction of non-performing exposures by making use of the bank's high capital adequacy.
In regards to the resumption of the Galaxy Securitization Program, amounting to 10.6 billion euros, Psaltis described it as one of the largest transactions in Europe, which has already attracted strong interest from international investors.
"We are already in advanced discussions with the preferred investors and we hope, in a short period, to have binding offers and to enter the final stage of completion of this big transaction within the current year. The completion of Galaxy will allow us to achieve the front-loaded improvement in the quality of our assets and to take another important step towards achieving the profitability goals we have set, "stressed Psaltis.
He pointed out that, in this direction, the bank completed last month the sale of Neptune, a portfolio of non-performing loans of Greek small and medium-sized- enterprises, with a total book value of 1.1 billion euros, while "introducing new architecture in such transactions".
Psaltis informed shareholders that the reduction of non-performing exposures continued in 2019, as a result of successful restructurings, improved debt collection, and liquidations, with the group's non-performing exposures in Greece amounting to 18.8 billion euros at the end of December 2019, down 3.1 billion in comparison with December 2018. The group's non-performing exposures index amounted to 44.8 percent and its non-performing exposures coverage index was 43.8 percent at the end of December 2019.
Finally, referring to Greece's medium-term prospects, Psaltis stressed that it is obvious that through the crisis an opportunity arises for a new, sustainable, and more productive model of our country.
The financial system will be at the center of this challenge through two major undertakings that it has undertaken and which I believe will drastically change business activity. The first is the management of non-performing exposures, which will lead to changes in the country's business map, contributing substantially to the strengthening of healthy competition. The second concerns the national project to fill the investment gap created by the previous long-term crisis and further complicates the new recession of 2020, he added.