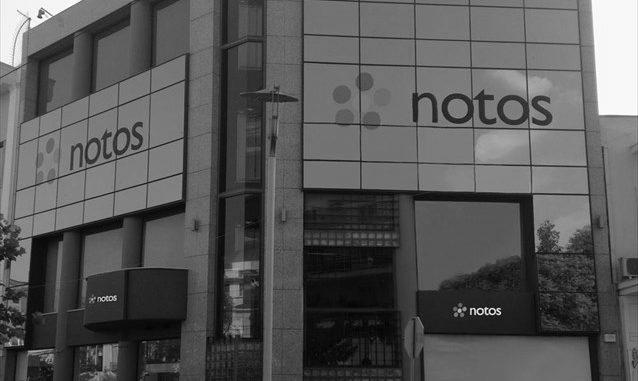 The long-suffering Notos Com group is looking for a new strategic investor, as British fund M&G is following in the steps of Pillarstone and has decided to pull out of the retail group's rescue bid.
According to market sources, M&G, a branch the Prudential insurance group, decided to sell the Greek company's loans, and just a few months after taking hold of them.
M&G had bought Notos' loans from Pillarstone after reaching an agreement on them last September in a deal that was completed earlier this year.
Executives from both banks and loan servicers informed NPL Confidential that they were in complete surprise with the British fund's decision to divest in less than seven months from formally acquiring the Pillarstone loans. Asked to comment on the reasons for the divestment, the same sources said that the only possible explanation can be given for the change in strategy is the arrival of the coronavirus pandemic.
It is recalled that the Notos Com loans were transferred in July 2018 from the banks to Pillarstone to completely restructure the company. According to the initial agreement, the restructuring project provided for investments in the company to the order of 25 million euros.
Following Pillarstone's intention to withdraw from the Greek market, exclusive negotiations with the British fund were held for it to undertake the completion of the commercial group's restructuring plan.
Under the agreement, M&G as a new strategic investor would pay 14 million euros, of which 7 million would be directed to pay back the money invested by Pillarstone in the company and the rest would go to new financing in Notos Com, to take over control of the group.
M&G is an investment manager in the UK and internationally and is an autonomous branch of the Prudential group, with its own retail and institutional asset management, and acts as Prudential's asset manager in Europe. M&G also manages more internal assets within the private financial sector, such as Structured Products (including CDOs), Leveraged Finance, Project and Infrastructure Financing. At the same time, the company is one of the largest investors in the real estate market. It has also made investments in Greece, through Grivalia Hospitality.