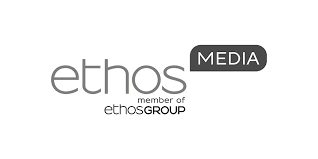 The ethosGROUP of companies will present online to journalists and media people on Thursday, July 30 (11:00 Athens time) the new revolutionary LiveOn platform,
a digital conference and exhibition platform.
LiveOn will be presented Konstantinos Ouzounis, CEO, ethosGROUP, and Lampis Loukas, director, ethosBUSINESS, who will also answer questions from journalists.
LiveOn is a complete online platform for organizing digital conferences and exhibitions, in which participants can organize and attend events ranging from simple corporate presentations and sponsoredwebinars to comprehensive conference events and exhibitions, combining real-time information, networking and video interaction with companies, sponsors and exhibitors!
The event's program is:
LiveOn, the business opportunity and the first applications
Markets & commercial policy
The future and the international perspective
Open discussion with journalists
To participate in the event register with your e-mail at demo.liveon.tech/panel/register
For more information please contact Giannis Triantafyllou, Board Advisor & Director of Marketing, ethosGROUP, on 210 9984950 or (cell) 6937252420, e-mail 
triantafyllou.y@ethosmedia.eu
LiveOn was developed entirely in Greece by the technical team of the ethosGROUP of companies (ethosMEDIA, ethosEVENTS and ethosBUSINESS).