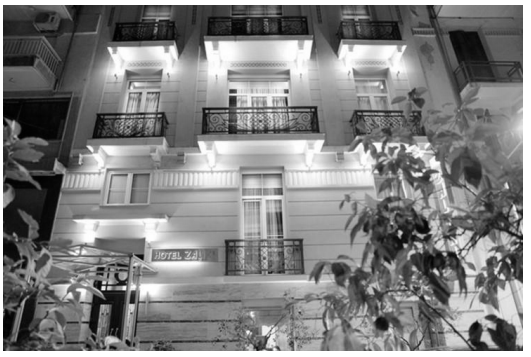 From the Jupiter portfolio in 2018 to going up for sale amidst the coronavirus, at a time when tourism is under intense pressure.
The boutique hotel in Thessaloniki, which used to operate as "Zaliki Boutique Hotel", had fallen into the hands of Alpha Bank and then included in the Jupiter portfolio.
Jupiter was put up for sale by the bank to investment fund  Apollo in November 2018 that included, among other things, more than 70 hotel units, out of a total of 500 default loans incurred by businesses backed with collateral of 1,700 properties.  The outstanding balance of the loans was €1.2bn, and it was finally sold for 300 million euros. 
Years later, the Zaliki Hotel is now for sale at a price close to 1.8 million euros and even though the conditions do not favor tourism due to the pandemic, the general assessment is that there will be interest as it is considered to be a prime real estate asset.
Among its advantages, is that it is a listed building that was fully reconstructed and renovated listed in 2007, which can fully operate after some minor renovation work. It is located at a good location in Thessaloniki's historic center, close to the city's transport system, and 130 meters from the "Venizelou" metro station that is under construction.
The building operated as a boutique unit until 2018 at 6 Grigoriou Zaliki street. Stretching over some 1,000 sq.m., it has 21 rooms with 50 beds, while in 2007 the complete reconstruction and renovation work completed maintained its neoclassical look and added three additional floors to the building. The hotel will be delivered with its existing equipment.