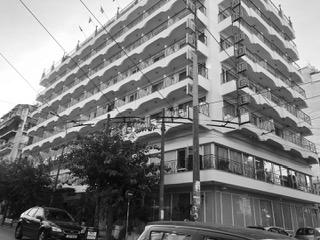 And while the situation for hotels in Athens is something more than difficult and expected to get worse from the autumn, National Bank is putting under the electronic hammer one of its large properties in the center of Athens.
It is the "Oscar" hotel, one of the three-star units near the Larissis station – just 100 meters – and about 1.5 km from Omonia Square. The hotel has a capacity of 207 beds and 124 rooms and six floors in addition to the basement areas.
The starting price set by the National Bank is around 5.5 million euros and the market is waiting with interest to see if there will be potential buyers: On the one hand, there are the conditions in which the sale has emerged in the middle of the tourism season, not only in Greece but also in the whole of Europe, receiving the strongest shocks in decades, and on the other hand, it is in a difficult area (even if in the Omonia square vicinity where there has been a lot of action with more than a few new projects underway).
The sale process will be electronic and based on the schedule scheduled for the first ten days of September.
The hotel needs renovation since the last one was done more than 15 years ago in 2004.