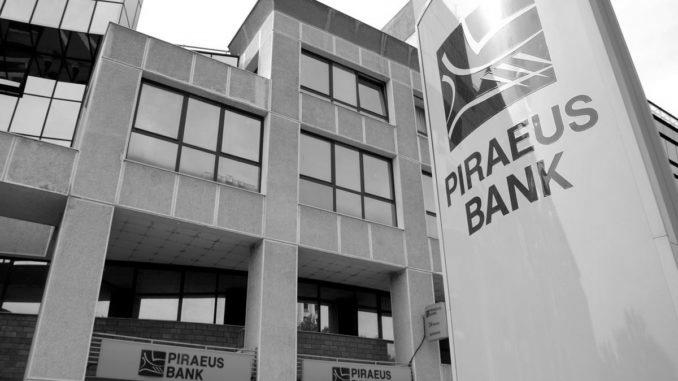 Piraeus Bank has hired JPMorgan and UBS as advisors to sell two portfolios of bad debt worth about 7 billion euros, Reuters reported on Friday.
The management of Piraeus Bank plans to complete the securitization deals on the two loan portfolios by the beginning of 2021, three sources told the agency.
According to sources, JP Morgan undertook the sale of the Vega project, which consists of 5 billion euros of non-performing loans, while UBS took on the Phoenix project, made up of 2 billion euros of sour debt. Consulting company Alantra will work on both projects.
Piraeus Bank may earn between 250 and 300 million euros from the sale of the two packages, given the large discount that investors are asking for, according to one of the sources. Both transactions are expected to take advantage of the Hercules bad loan program, which provides state guarantees on senior bonds.
The same sources said that the negotiations for the project Iris, which consists of private debt (credit cards and leasing loans) amounting to 600 million euros are in the final stage. The bank has also packed together secured corporate loans of 300 million euros into the Trinity project, which is also up for sale.
Project Phoenix consists of mortgage loans while Project Vega consists of one billion euros of mortgages and four billion euros of commercial loans.
One source said the Vega project would be securitized through three different special purpose vehicles for greater flexibility.