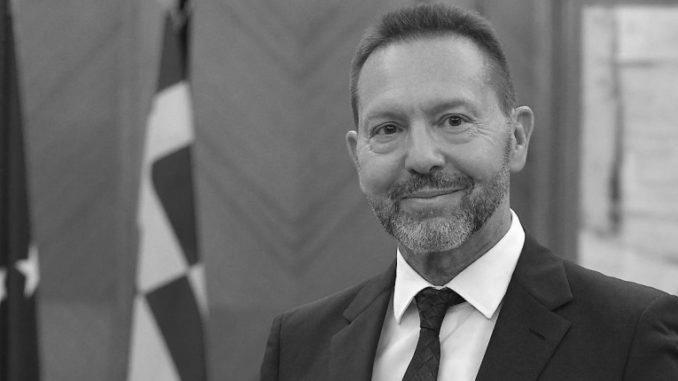 Yannis Stournaras, Bank of Greece Governor, underlined that actions already taken to tackle the bad loans problem for Greek banks are not adequate.
Therefore he endorses the setup  Asset Management Company (AMC), which, along with the NPL problem, will also deal with the issue of capital quality due to the high share of Deferred Tax
Credits (DTCs) in Greek banks' capital.
"I believe it is necessary to implement additional systemic solutions, complementary to the efforts of banks, for the rapid improvement of the quality of their assets". Mr Stournaras said, speaking at  yesterday organized by the Foundation for Economic & Industrial Research (IOBE)
and Konrad Adenauer Stiftung (KAS)
As he explained, all actions have already taken to reduce the volume of NPLs, which may not be enough especially amidst the ongoing economic disruption and the possibility of new defaults. Assuming full achievement of the ambitious NPL targets that the four systemic banks have agreed with the ECB/SSM, the average NPL ratio was expected to fall just below 20% by the end of 2021, without considering any new flow of NPLs due to the pandemic.
The Bank of Greece recently selected -through an international tender process- three out of the top-tier investment banks and consultants with experience in this field that will assist us in all aspects of the scheme.
"The experience from other countries that have introduced an AMC shows that in a systemic crisis it is an effective tool to accelerate the reduction of NPLs and, if properly designed, could have the optimal benefit for all stakeholders, including the Greek State. It is a scheme that could be a meaningful way to address non- performing loans, not only in Greece, but in other EU Member States as well", he added.
Mr Stournaras gave a warning  that  a potential creation of a 'new generation' of non-performing loans could hamper their efforts to clean up their balance sheets. Greek banks are already in the process of making use of the Hellenic Asset Protection Scheme and offloading part of their
delinquent loans.