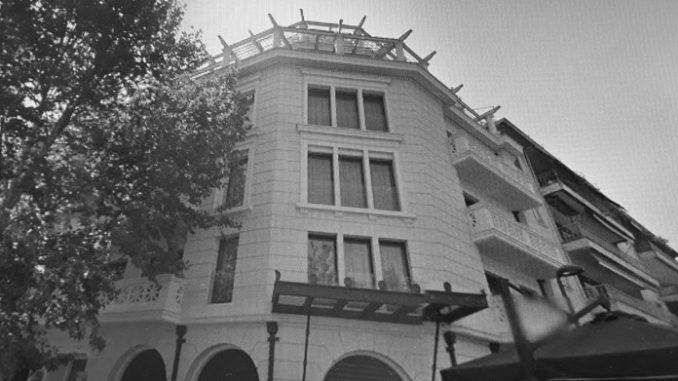 The Tziveli property on Dionysiou Areopagitou street was finally sold at a distress price of 15 million euros. The property was put up for auction in 2017 with a starting price of 40 million euros.
After an odyssey of unsuccessful auctions, one of the most privileged neoclassical buildings in Athens recently passed into "Arab hands".
The property, located at the corner of Dionysiou Areopagitou and Makrigianni streets, with unobstructed views of the Acropolis and a total area of ​​2,900 sq.m. belonged for some years to the Tziveli family.
    Due to the well-known difficulties faced by the former businessman and once a major investor in the Greek stock market, all of his assets went up for sale, including the "palace" at the start Dionysiou Areopagitou str. The process was initiated by Alpha Bank due to the collapse of a pledge.
Its initial price, at the end of July 2017, was 40 million.
    The neoclassical building was purchased in the late 1970s and was completely rebuilt in the mid-2010s. In a unique position, just before the Acropolis Museum, with a stunning view, it had been for years eyed by investors ending up with a large Arab investor.
The unusual part? According to the power of attorney agreement, the purchase price refers to the amount of 15 million euros. The price is generally considered to be very low. A few months ago in the same area, a property owned by Vangelis Papathanassiou, a much smaller property, was sold at almost double the price.