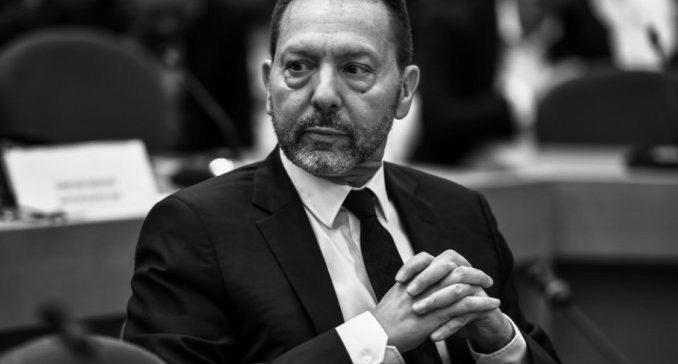 The coronavirus pandemic is expected to significantly worsen some of the legacy problems
(the high public debt, the high rate of unemployment, the high NPL ratio and the large
investment gap) from the debt crisis of the 2010s,  Bank of Greek Governor Giannis Stournaras,  estimates in the Monetary Policy Report
 NPLs fell below 40% for the first time
Non-performing loans continued to decline – this trend is, however, expected to
reverse on account of the pandemic.
Based on provisional supervisory data of March 2020 NPLs came to  60.9 billion, down by €7.6 billion (or 11.1%) from end-December 2019 and by €46.3 billion from their peak in March 2016.
The NPL-to-total loan ratio remained high in March 2020 at 37.4%, despite falling under 40%
on a solo basis for the first time in several years. The provision coverage ratio of NPLs
remained broadly stable at 43.6%, which is lower than would be expected for a banking
sector with considerable asset quality issues.
The outbreak of the pandemic has changed the situation. As a result, banks have revised
their securitization plans in terms of timing and loan perimeter.
This will delay the further reduction of the high stock of NPLs. At the same time, despite the positive measures taken by the government and banks, an inflow of new NPLs is expected, especially from early- 2021. The volume of this new generation of NPLs will depend on the magnitude of the recession and the rise in unemployment this year, as well as on the subsequent recovery.
Τhe Bank of Greece emphasizes that there is an urgent need for
solutions that would simultaneously deal not only with the high existing stock of NPLs but
also with the new NPLs likely to emerge on account of the pandemic. One such solution is
the setting-up of an Asset Management Company, which will operate in complementarity with
the "Hercules" plan and undertake the sale of part of the NPLs, while at the same time
addressing the problem of DTCs. The Bank of Greece is currently working on a scheme in
this direction;
Greek GDP will fell this year by 4,4% – 9,4%
According to the Bank of Greece baseline scenario, economic activity in 2020 is expected to
contract substantially, by 5.8%, and to recover in 2021, posting a growth rate of 5.6%, while
in 2022 growth will be 3.7%. According to the mild scenario, which assumes a shorter period
of transition to normality, GDP is projected to decline by 4.4% in 2020 and to increase by
5.8% and 3.8%, respectively, in 2021 and 2022. The adverse scenario, associated with a
possible second wave of COVID-19 assumes a more severe and protracted impact of the
pandemic and a slower recovery, with GDP falling by 9.4% in 2020, before rebounding to
5.7% in 2021 and 4.5% in 2022.